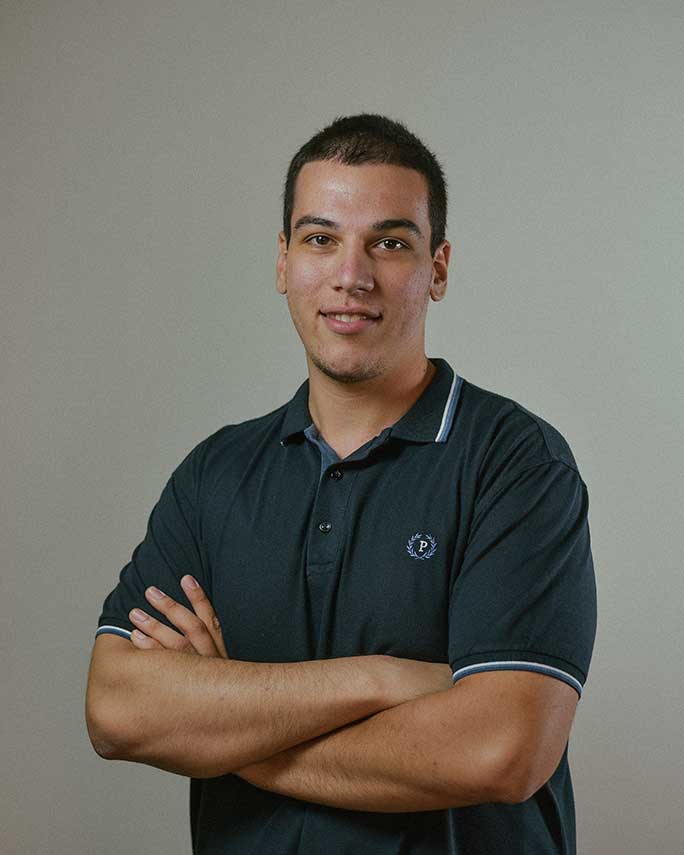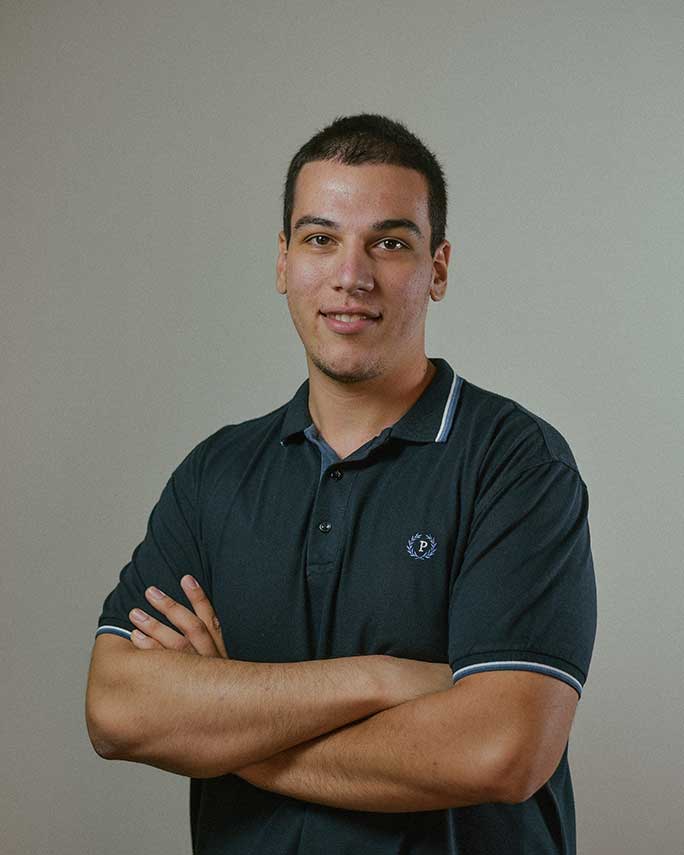 Georgi Trajkov, completed primary musical school in Strumica, class of M.A. Vasko Pilichev and continued his musical education at DMBUC " Ilija Nikolovski Luj" in Skopje, classical guitar in the class of Prof. M.A. Darko Bageski.
During his education, he participated in many domestic and international competitions in Macedonia, Bulgaria, Serbia, Croatia, Austria, Gemany and Italy and has won 7 first prizes, 4 second prizes and 5 third prizes.
He has also participated in several summer guitar schools, winter guitar school in Subotica (Serbia) and guitar academy in Ohrid (Macedonia). Also participating in different concerts on various occasions in Spanish, Italian and French embassy in Macedonia.
During his studies he is regularly participating in the concerts orgranized by the Faculty for Musical arts in Skopje. Regularly participating in master classes with renowned world professors: Hubert Kappel, Xhevdet Sahatxhija, Thomas Offermann, Zoran Krajisnik, Srdjan Tosic, Costas Cotsiolis, Georg Schmitz, Johannes Müller, Roberto Fabri, Francisco Morais Franco, Goran Listes, Jorgos Panetsos, Zoran Anic, Ian Coudelac, Oman Kaminski.