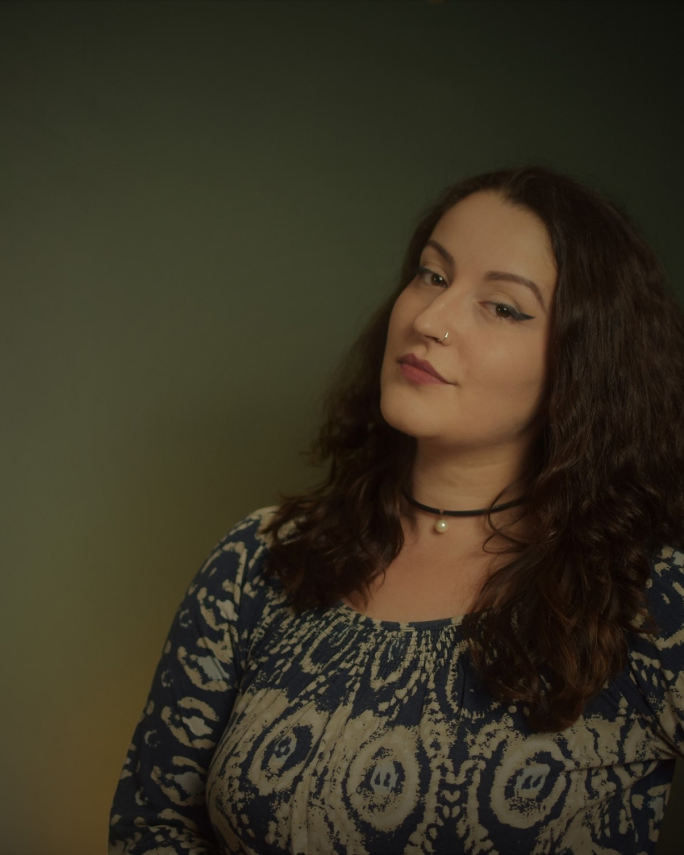 Martina Naneska was born in 1993 in Ohrid, where she began her primary musical education playing piano. She continued her musical education in the State Music School in Bitola, in the class of prof. Marina Korunovska, in the solo singing stream. During her education Martina received many state and international awards and recognitions.
She graduated at the Faculty of Musical Arts in Skopje, in 2017, being mentored by
prof.Slavica Petrovska – Galikj.
She has been an active member of the professional mixed choir ProArs, formed by maestro Sasho Tatarchevski, for 8 years. As part of this choir, she has participated in many solo concerts and performances, and concerts done together with the Macedonian Philharmonic, as well as studio recordings for film scores made for high budget, international motion pictures in the FAMES recording studio.

Her particular musical interest is contemporary vocal music literature and choral works.