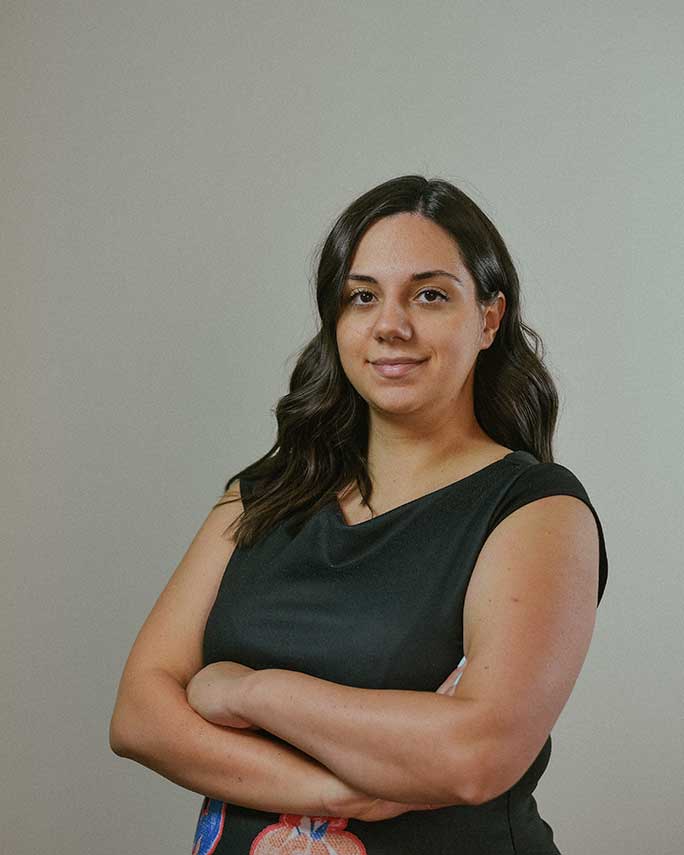 Magdalena Muratovska, violinist, member of the orchestra of the NI Philharmonic – Skopje completes primary and secondary music education in the class of prof. Natasha Malinovska and the undergraduate studies at the Faculty of Music in Skopje with prof. Oleg Kondratenko.
Among the series of recognitions and successes in the field of classical music as a solo violinist and part of various chamber ensembles, she has achieved a number of awards at national and international competitions.
Muratovska is also active in the field of music theory and solfeggio where she has also achieved a number of awards.
She has participated in a number of violin seminars with top pedagogues and eminent professors at world music faculties, such as:
Sammy Stalhammer (2011), Peter Sheppard Scarved, Nigel Clarce (2007), Anton Sorokow (2013), Jova Jordanova (2011, 2012), Sihana Badivuku, Anna and Oleg Kondratenko and others.
She is a member of FAMES – film music orchestra, 2014-2018 is part of the Macedonian Opera and Ballet Orchestra.
In the field of pedagogy, she has achieved significant results with her students at international competitions and festivals in the country and abroad.
She is currently working on her master's thesis as part of the master studies in music pedagogy for violin under the mentorship of Prof. Kolarovska.
Magdalena Muratovska is the founder and owner of Crescendo School of Music and Ballet.