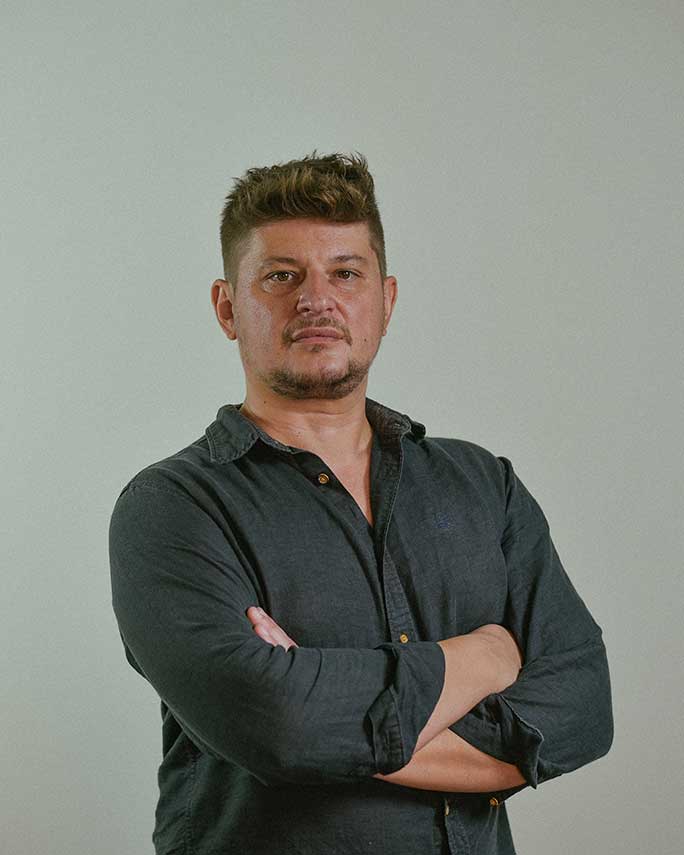 Goran Muratovski, violinist, member of the orchestra of the NI Philharmonic- Skopje, primary and secondary music education in DMBUC "Ilija Nikolovski Luj" in the class of prof. Ile Temkov. Under the mentorship of prof. Oleg Kontradenko graduated in 2006 at the Faculty of Music in Skopje.
As a recipient of a scholarship from the German Academic Exchange Service (Deutsche Akademische Austauschdienst DAAD), he went to Germany to study at the Hochschule fur Musik, Detmold, Deutschland, where he graduated in violin. Thomas Christian. He continued his education at the same school, earning a master's degree in chamber music under the mentorship of Professors Matthias Lingenfelder, Jens Opperman, Stewart Eaton and Andreas Arndt.
During his many years in Germany, Muratovski was part of renowned orchestras such as the Klassishe Philharmonie Bonn (Koeln), the New Rhine Chamber Orchestra, Cologne (Neues Reinschess Kammerorchester, Koeln) and Detormal Thorborg (Detmoler Tibor Varga Kammerorchester).
Muratovski is a member of the string quartet "Zografski" and an honorary member of the Tomislav Zografski Foundation. Former professor of violin at DMBUC "Ilija Nikolovski Luj".
He is currently working on his master's thesis as part of the master studies in music pedagogy for violin under the mentorship of Prof. Kolarovska.
Goran Muratovski is the founder and owner of Crescendo School of Music and Ballet.