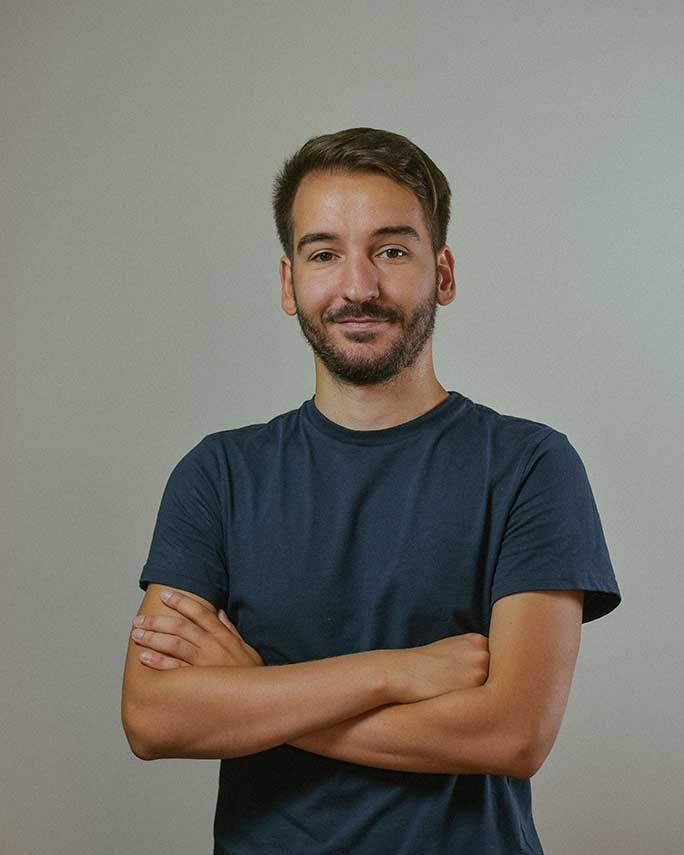 Damjan Ilievski, completed primary education in the primary school "Kole Nedelkovski", and secondary in the high school "Orce Nikolov". He continues his studies at the Faculty of Music Art in Skopje at the Department of Classical Guitar.
He spends part of his studies in the class of prof. Borce Naumoski, and part in the class of prof. Darko Bageski.
Actively participates in master classes with eminent professors: Zoran Anic, Xhevdet Sahatxhija, Stefan Schmidt, Nicola Montella, Nutavut Ratanakarn, Thomas Kirchhoff, Morana Peshutic, Stolina Dobreva, Stela Miteva – Dinkova, Rossen Balkanski, Nikolay Mihaylov, Ana Marovic Antonovic , Niklas Johansen, Goran Listes, Francisco Morais Franco, Aleksandar Hadzi Dzordzevic, Gerhard Reichenbach, Adam Del Monte, Gabriel Bianco and others.
He participated in several summer and winter guitar schools in Subotica, Pleven and Ohrid.
He has performed with the guitar orchestra of the Faculty of Music in Skopje, chamber ensembles, as well as several concerts as a soloist.